Drummers Can Sing Too!
A Tribute to Nigel Olsson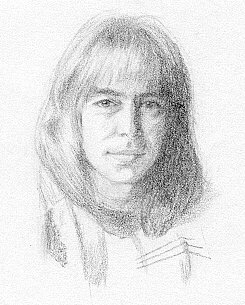 Welcome!

Updated November 27, 2002
If you haven't been here in a while, go see what's new!




Nigel's merchandise site is up!



Nigel was Elton John's original drummer. With guitarist Davey Johnstone
and bassist Dee Murray, Nigel played on all the classic Elton albums:
Honky Chateau, Don't Shoot Me..., Goodbye Yellow Brick Road, Caribou,
and Captain Fantastic and the Brown Dirt Cowboy.
The three also provided very distinctive backing vocals;
their sound is now considered legendary among rock aficionados.
Elton replaced Nigel and Dee in 1975 after releasing the straight-to-#1 album
Captain Fantastic, and Nigel proceeded to make a name for himself
as a studio musician as well as record several albums as a solo artist.
In 1980, Nigel and Dee re-joined Elton on tour and in the studio for 4 more years.
Then came another break with Elton, this time for good...or was it?
In 1991, Nigel and Davey briefly joined forces in Davey's band Warpipes. Their wonderful album
Holes in the Heavens won critical raves, but Artful Balance records
went bankrupt and the band was forced to throw in the towel.

Nigel now does occasional session work; donates his time to various charitable causes;
and races vintage cars in California, where he lives with his lovely wife Schanda
and his son Justin.

Such is the legacy of Nigel's time with Elton John that people still ask,
"Will Nigel ever play in Elton's band again?" Stranger things have happened,
but in Nigel's words, "Would it be the same without Dee?"

November 26, 2000:
We were all ecstatic to see Nigel play with Elton's band again the weekend of October 20-21 at Madison Square Garden.
It looks as if Nigel is back in the fold!






Click on the links below to see more of my drawings of Nigel and friends!

[ Plastic Penny | Elton, Nigel &amp Dee, 1970 | Dee &amp Nigel, 1970 | Nigel, 1973 | Nigel, 1974 ]
[ Nigel, 1975 | Nigel, 1975 | Nigel &amp Dee, 1980 | Nigel, 1982 | Nigel, 1998 ]
[ Dee Murray Tribute | Dee, 1974 | Dee in 1984 ]
[ Davey Johnstone | Davey, 1972 | Davey, 1972 | Davey, 1984 ]
[ Nigel's Music | Nigel's Session Discography | Nigel Links, &amp Others ]






Added Extras:

Kai Olsson | Judie Tzuke | About This Website



Check out what's new with Nigel at the NigelOlsson.com

Links to other Great Drummers' sites!





This site has had visitors from: United States, United Kingdom, Japan, Australia, Canada, Sweden, Germany, Finland, Greece, New Zealand, Norway, Italy, Portugal, France, Uruguay, Singapore, Spain, South Africa, Iceland, USSR (former), Belgium, Denmark, Ireland, Poland, Venezuela...



E-mail me!
I'd love to hear your comments!


Thanks to Razor Face for the original scans and all the technical advice!
Thank you also to Lisa Ann &amp Brooke,
who inspired me to put up this site!!



This Nigel Olsson Webring site is owned by Noreen Romano.
[ Next | List Sites ]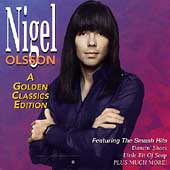 All drawings &copy 1998/1999 by Noreen Romano.
Please don't try to steal these. If you want to use one of my drawings, please be so kind as to E-mail me
and I will let you know my requirements.
These drawings are copyrighted: don't break the law!